| | |
| --- | --- |
| | CAMPAIGN UPDATE |
September 2015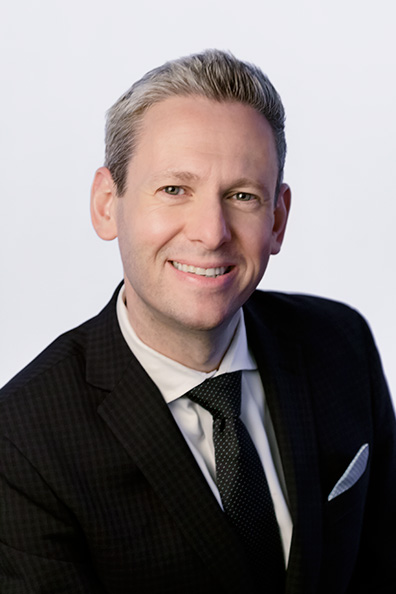 Brian G. Bachand,
Executive Director, Advancement

An Enthusiastic Start to a New Academic Year

There is no better way to start off a new academic year at the University of Toronto's Faculty of Medicine than by celebrating its accomplishments and research initiatives. Since the last campaign update, Dr. Trevor Young, Dean of Medicine, published the 2014 - 2015 Dean's Report. It is an inspiring look at who we are and what we do ─ described under four key themes: prepare, discover, partner and change.

Looking at the Boundless campaign, the Faculty has raised over $430 million to date — a motivating figure that reflects the enthusiasm supporters have for U of T Medicine's groundbreaking education and research programs. In addition to showing how much the Faculty has achieved over the last year, the Dean's Report provides a glimmer of insight into how much U of T Medicine has the capacity to achieve. With the generous support of donors, alumni and friends, we aim to fulfill the Faculty's greatest potential, preparing future leaders in health while driving research discovery in Canada and around the world.
Campaign to date:
$438,290,206*

of

$500,000,000
$81,718,141
of our Campaign total has been generously donated by our alumni.
BY PRIORITY AREA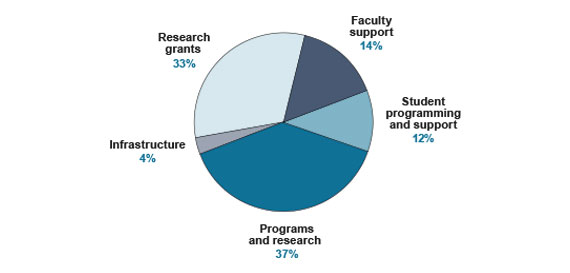 *as at August 31, 2015
BOUNDLESS IMPACT
Dr. Cindi Morshead,
Chair of the Division of Anatomy,
and her team.

Common Diabetes Drug May Help Children With Brain Injuries

Researchers in Professor Cindi Morshead's lab found that metformin can help activate stem cells to make repairs in the brain in a form of childhood brain injury similar to cerebral palsy.

Read more.
Dr. John Kingdom
Gordon C. Leitch Chair
Department of Obstetrics
and Gynaecology

Growing U of T's Medical Talent

As the final decade of a career approaches, many physicians will focus on reducing their clinical activities in order to prepare for retirement. But Dr. John Kingdom, Chair of the Department of Obstetrics and Gynaecology at the University of Toronto, is directing his efforts toward supporting the next generation of physician-scientists — medical specialists who combine research with clinical care.

Because physician-scientists move easily between clinic and lab, they are an elite group of doctors who have the ability to make potentially life-saving discoveries. In light of recent government funding cuts to the physician-scientist training program, it has never been more important to support these trainees.

Read more.
Recent Events



June 18, 2015
Panel Discussion: The Future of Medicine

Dr. Brenda Andrews, Director of U of T's Terrence Donnelly Centre for Cellular and Biomolecular Research, hosted an engaging panel discussion on Precision Medicine. Drs. Gary Bader, Penney Gilbert, and Fritz Roth discussed how genetics, biology and innovative technology are being used together at the Centre to advance the world's understanding of the causes of complex diseases. Following the panel discussion, guests had an opportunity to meet with panelists and other members of the Centre's outstanding faculty.
The Faculty of Medicine is a place of immense inspiration, remarkable advancements and boundless impact. Please watch our Boundless campaign video that describes our campaign fundraising priorities based on the Faculty of Medicine strategic goals.


University of Toronto
Faculty of Medicine
Office of Advancement
6 Queen's Park Crescent West
Toronto, ON Canada M5S 3H2
Canada
416-946-3111
medicine.utoronto.ca



The University of Toronto respects your privacy.
We do not rent, trade or sell our mailing lists.
Copyright © 2015 University Advancement, University of Toronto
All rights reserved.